There's nothing like the pending transition into parenthood to shake things up and make you question everything you've ever done with your life and career. I am less than two months away from giving birth to our first child and I am having a massive existential/career crisis. Does this happen to everyone or is it just who I am and where I'm at in my life?
Every year, instead of doing annual resolutions or yearly goals, I focus on quarterly goals. I find that this makes me more productive while also giving me the flexibility to grow and change my goals as life throws me curve balls. For the last year I've done a planning exercise, using the Roadmap from the Passion Planner to envision my dream life and then work my ways backwards to goals and milestones that I would need to meet at various points in order to make my dream life a reality (3 year goals, 1 year goals, and quarterly/three-month goals). This worked great for a while, but the last few quarters I've been finding it harder and harder to concretely envision that dream life.
Since I know that motherhood will permanently change me, my life, and my priorities, I've been doing a lot of reflecting and taking stock of where I am, where I came from, and where I'm going, particularly as it relates to my job and career. For those of you who might not know very much about me, I currently work as a full time law librarian where I mainly provide research, instruction, and training at a top twenty law school. While I enjoy my job and find it deeply rewarding (most days) it's also not the end-all, be-all of what I want to do with my life and my career.
Original dream job: full time fantasy author
Reality: student loan debt and family financial considerations (most full-time authors don't make enough to support themselves, let alone their families)
Modified dream job: full time librarian, part time author
Reality: full time librarian means that I regularly work more than 9-5, I have to deal with the academic politics of being a staff member in a world that favors faculty benefits at the expense of staff benefits, and I burn a lot of the same creative energy as I would use for writing, meaning most days I don't have the energy or time to write or work on my fantasy novels
Pandemic & Parenthood Induced Existential Crisis
A few years ago, I started exploring the more technical side of librarianship (I'm a reference law librarian with an interest in data, design, and development) and began working with my supervisor to develop and transform my job from that of a purely reference law librarian to a more hybrid, technical, data driven empirical librarian. I put together a coding curriculum in Notion, enrolled myself in several data visualization groups and workshops, and registered for several conferences. But even with the support of my supervisor, the training and transition has moved at a snail's pace (as all things do in academia). And then, the pandemic hit and everything changed.
Higher education took a pretty steep hit during the pandemic and there was a period of time where I was unsure if I would keep my job or be laid off. Fortunately, I kept my job, but I took a pay cut and also lost several colleagues to retirements and lateral moves to other academic institutions. This loss of colleagues meant that during the pandemic, my job duties increased and changed, and my job went from a relatively low-stress job to a very high-stress/high workload situation that was ripe for burnout. Since the pandemic (which has been the last year) I have not had the time or support to develop my data and coding skills or work on evolving my job description – it froze as it was and became much more intense. The pandemic also unveiled just how unstable the industry of higher education is, particularly as it relates to the current model, structure, and size of institutions.
During the darkest hours of those stressful pandemic work days, I found myself daydreaming about if this was what I wanted to do if I didn't have student loans of an insane amount (thanks law school & library school) that kept me dependent on the Public Service Loan Forgiveness program. If and when I reached my 10 year mark for student loan forgiveness under Public Service Loan Forgiveness (and fingers crossed my application for forgiveness was actually approved), would I still want to do this job? Or would I want to go out and try to make it as a full-time author? Or would I always want to work a 9-5 or part-time job while writing part-time? This questioning got more intense after I got pregnant in the fall.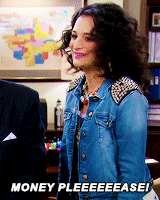 Here are a few things I discovered about myself during this period of pandemic/new parenthood self-reflection:
I really like getting regular paychecks,
I like having employer provided benefits (health insurance, retirement contributions/matching, pay raises and promotion incentives, paid parental leave, etc.),
I also love writing and want to do it every single day, but
I want need more job security, and
I want more job flexibility (particularly as it relates to geographic location and hours worked)
So while I figured out that:
I probably would never be comfortable working full time as an author (unless I was just making obscene amounts of money, which is highly unlikely) and that
I would probably always want to work for a company (just for the benefits alone), even if it was just part-time
it was still unclear to me if I could mold my current librarianship job into my dream job or if my dream job meant doing something else. So, of course, in my moment of self-doubt, I turned to the internet!
Finding My Ikigai
Out of a desperate attempt at a better work-life balance and less stressful daily existence, I turned to several books, blogs, YouTubers, etc. during the pandemic. This led me to discover the concept of Ikigai. Ikigai is finding your career sweet spot so that you can find your purpose, passion, mission, and get paid for it while solving real world problems (without burning out). So, I took a Sunday and sat down and worked through the Ikigai exercise. I asked myself five questions:
What do I love doing?
What am I good at?
What can I be paid for?
What does the world need?
What do I hate doing?
After answering these five questions I took a personality test (any other INFJs out there?). I explored my Ikigai worksheet, my personality test, googled career options, and what did I discover? I discovered that I'm pretty damn close to my ideal job – librarianship is an excellent fit for both my Ikigai and my personality, but maybe not this exact version of librarianship. In every area of my Ikigai worksheet, a few concepts kept popping up: digital informatics systems, digital environments, content creation, system creation and organization, entrepreneurship. So I turned my focus back to my original interest in coding, data, development, and design and started exploring how I could bring that back into focus and even potentially transition to a full-time career in a more technical setting.
New Dream Job: Entrepreneurial Technical Girl Boss In Progress
So, after a year of existential crisis, several self-help books, worksheets, quizzes, tests, exercises, etc. I have landed back on where I was almost two years ago, once again wanting to explore coding and data analytics. I want to break into a new career in the tech industry, probably focusing around data science, data visualization, and product design.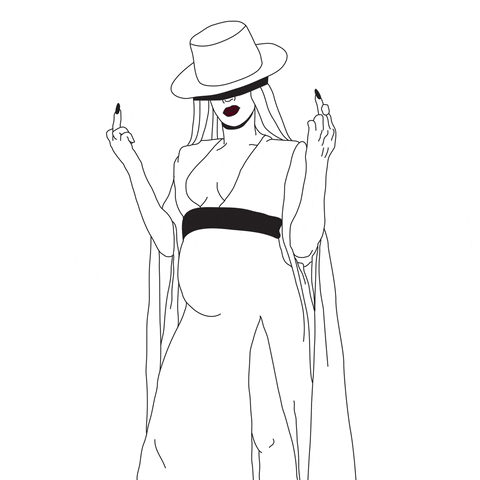 The great thing is I can begin to leverage learning these skills in my current job, evolve my current job to incorporate more of these skills, and then if I'm still not enough 100% satisfied with my current job then I'll have the knowledge and skill to jump into a technical industry job as a full-time product designer or data scientist. But where to begin?
I started researching technical education pathways on the internet, looking into how I could incorporate learning these new coding and development skills into my schedule and my budget. Going back to school for a four-year computer science degree is completely out of the question – I do not have the time, money, or energy for that. So that leaves me with two options: 1) self-education or 2) attending a coding bootcamp.
In an ideal world, I would love to do a coding bootcamp – the structure and guidance would work really great for me, but it also costs money (anywhere from $10,000 – $13,000, depending on the program). In reality, money is in short supply, especially when you're the sole income-earner supporting a spouse in school full-time while also getting ready to have a baby (in the middle of an economically depressing pandemic). So that means, for now at least, I need to invest in my own education and use the free resources that are out there on the internet to develop these skills. Luckily, there are a ton of free resources, but it can also be overwhelming to know where to get started when there is just so much information out there.
Well, don't worry about me – processing massive amounts of information and navigating the internet is just what my library science degree is for. I've already mapped out a rough self-led curriculum in Notion that I hope to have finalized within the next week. As soon as I finish that up that curriculum I'll be posting it up on my Free Notion Templates for any of you who are also looking for your own pathway into tech.
Easy enough, right?
Oh wait, did I forget that I'm pregnant and due in two months? Oh right, yeah, babies and parenthood, that's something else that I have to deal with.
How I Get Shit Done
If you've read this far into the article, thank you but also, you probably think I'm insane to try to take on learning these new skills, in a pandemic, while also becoming a parent. You might be right, but also, I'm really good at getting shit done. Allow me to elaborate.
I'm taking four months off from work, the maximum amount of time permitted under FMLA and TN MLA. When I return to work in the fall (probably mid-September) I won't be teaching any for-credit courses because it will be in the middle of the semester and I knew that there was no way that I could balance being a new mom, going back to work full-time, and teaching several classes of law students. So, fortunately for me, I have both a boss who is understanding and co-workers who are supportive so that I can take this semester break from teaching. That means that from now until December, I am done teaching. That is a huge load off of my shoulders and a huge time investment that is no longer going to be around. So, basically, I have from now until December 2021 to teach myself foundational coding, data, development, and design skills so that I can be sure to incorporate them into my "normal" job come January 2022 when I transition back into a normal work load. This is feasible because all I have asked of myself between now and December 2021 is to dedicate two hours a day, every day, to learning and developing these technical skills. So in reality, this is the perfect time for me to do this because I will never again have these gaps of time in my work that will allow me to dedicate two hours to this new venture (unless I quit my job or have more babies – both of which are unlikely).
So now, onto the logistics of planning. I mentioned the self-led curriculum that I'm currently compiling in Notion, and once that is done (ideally by next week) I'll be ready to start learning without having to wonder what to do next or taking breaks in my education to figure out what to do next after I finish one skill or one program. But how do I actually manage my time and plan out my days, weeks, and quarters? I do it using Notion & Lavendaire's Artist of Life Workbook.
Artist of Life Workbook in Notion
The Artist of Life Workbook is a guided journal meant to help artists create their most intentional and meaningful year in 2021. Have I lost you yet? I've been talking about tech and now I'm talking about a tool for artists? Yes, stay with me!
Lavendaire is a resource for personal growth and lifestyle design. Founded by Aileen Xu, her goal is to empower people with the tools and resources needed to help people create their dream lives. Each item, blog post, YouTube video, podcast episode, etc. is created with the intention to guide personal growth and help individuals realize their true power as the artist of their own lives. "Life is an art. Make it your masterpiece."
So while the name, Artist of Life Workbook, might make you think of artists or creatives, it can really be used by anyone and I find it incredibly helpful as I plot and plan out my self-led technical education. I purchased the digital download version of the workbook and incorporated the questions and exercises into templates that I use every day, week, and month in Notion.
While I would love to share these templates with the world, they are a result of Aileen Xu's hard work so if you want to incorporate her material into your Notion workflow then I encourage you to purchase either the digital download or physical copy of the workbook from her website (this is not sponsored nor affiliated – I just believe in giving people due credit).
Google Keep
In addition to using Notion and the Artist of Life Workbook, I use Google Keep to manage not just my task lists, but any and all task lists that I share with my husband and a couple of friends that I collaborate with on other creative projects. Notion and the Artist of Life Workbook allows me to visualize, plan, and organize my life while Google Keep allows me to keep track of tasks for myself and others.
That's it – those are the two primary tools that I use to get shit done and between the two of them, I get a lot of shit done.
Apologies for the Rambling
While I also wrote this post mostly for myself, I also wrote it knowing that the chances of there being other women out there in periods of transition who are interested in leaving one career for a technical career, or utilizing tech to improve their current careers, is very high, so I decided to write down my thoughts and experiences about the whole thing, even if it came out in this rambly post. Rest assured, I know that this post is long and rambly and I promise it is not the norm of what to expect from me on this website. But if you have read this far, thank you! Also, if you have read this far, I'm curious – why? What kept you reading? Are you also interested in transitioning into a career in tech? Are you a librarian? Are you a Notion nerd? One thing I hope to accomplish with this blog is sharing my experience, insight, and knowledge so if there is something specific you're interested in or something specific that kept you reading let me know and I'll do my best to incorporate that in the future!
Until next time,
💌 Sarah